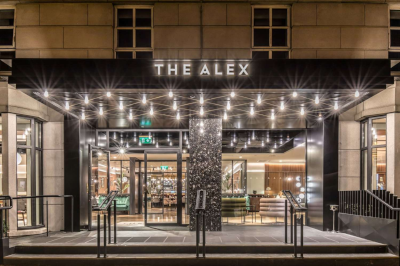 The annual Irish Student Health Association Conference 2020, themed 'A healthy mind in a healthy body', will take place on Friday 28th & Saturday 29th of February, hosted by our colleagues from Trinity College Dublin (TCD). The conference will be based in The Alex Hotel, just a 2 minute walk from TCD, while the annual gala dinner will be held in the historic Trinity College Dining Hall. This conference is open to all professionals working in the field of student health, including GPs, psychiatrists, nurses, physiotherapists, health promotion officers and administrators.
As the title, 'A healthy mind in a healthy body' reflects, we have a wide and wonderful line up of speakers, starting on Friday with Dr Colman Noctor and his keynote address on 'Creating a better relationship with technology', followed by the launch of 'Student Health Matters' App (how very apt indeed!)
Friday will conclude with Section meetings and the AGM, followed by our Annual Gala Dinner in the historic and atmospheric setting of the Trinity College Dining Hall, along with some entertainment and prizegiving.
On Saturday we will have a Trinity College expert inspiring us about the idea of 'Exercise as medicine', followed by a presentation on the increasingly popular topic of 'Plant-based diet'.
Saturday's educational meeting will conclude with a clinical Women's Health session, with talks on PCOS, Emergency Contraception and update on GP management of Eating Disorders. This will be run in parallel with our non-clinical workshops for our administrative colleagues, focusing on GDPR issues and Posture & Ergonomics.
Pauline Carbery Memorial Award - Poster Presentation Competition
The ISHA Executive and Conference Organising Committee are now calling for submission of Abstract entries for their Poster Presentation Competition. This competition is open to any research or study that relates to any element of Student Health or Wellbeing. We are presently seeking submission of abstracts (max. 400 words) to irishstudenthealth@gmail.com, with a closing date for receipt of applications of Friday 22nd February.
Dr. David Thomas Award
We are also proud to announce our annual Dr. David Thomas award competition to honour any colleagues whom you feel have made an 'outstanding contribution to 3rd level student health'. Submissions should be sent to irishstudenthealth@gmail.com on a Microsoft Word document, not exceeding a single A4 page or max. 500 words; clearly stating the Name of the Nominee and the 3rd Level Institution to which they are attached, the Name(s) of the Proposer(s); and a description of the nominee's role and their impact on and contribution to their 3rd Level Student Health Service. Deadline for receipt of nominations is Friday 21st February.