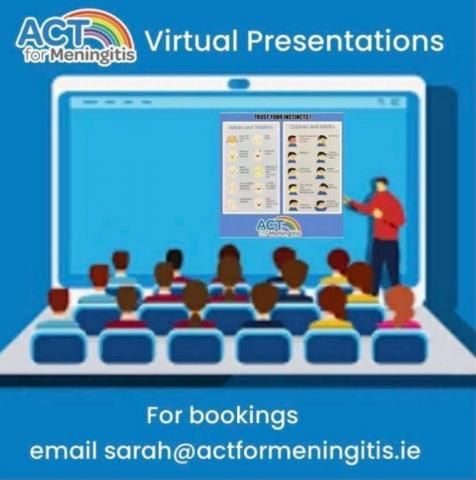 ACT for Meningitis is available to deliver online meningitis awareness presentations.
For bookings please email sarah@actformeningitis.ie
For more information on meningitis and septicaemia visit: https://actformeningitis.ie/
ACT for Meningitis is a charity which aims to raise awareness and educate society about the signs and symptoms of meningitis while offering free support services in Ireland  to those affected by the disease. The support service is tailored to the needs of the individual /family to find the most appropriate and beneficial service for them.