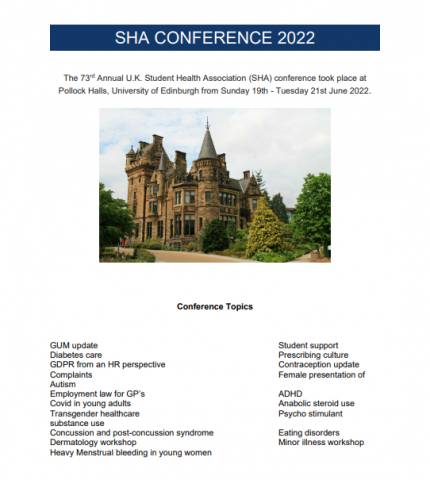 The 73rd Annual UK Student Health Association (SHA) conference took place at Pollock Halls, University of Edinburgh from Sunday 19th - Tuesday 21st June 2022. ISHA was represented at the conference this year by Nurse Laura Tully from Technological University of the Shannon - Midlands.
ISHA would like to thank Laura for attending and representing the Irish Student Health Association at the conference.
Next year's UK Student Health Association conference will be held at the University of Nottingham, from 2nd to 4th July 2023.
Read more about the UK Student Health Association 2022 conference, and its many highlights and events in Laura's excellent report which is attached.