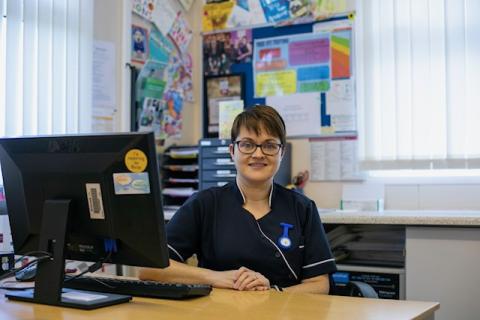 Laura, former President of the Irish Student Health Association, is an award-winning nurse with 22 years' experience of various nursing roles in both the public and private sector, where the delivery of high-quality, patient-centered care and maintenance of a safe environment have been pivotal at every juncture. Having graduated as a registered general nurse from N.U.I.G. in 2000, Laura has continued her professional development extending her qualifications list, academic achievements and range of nurse experience since then, most recently qualifying as a sexual health adviser in 2021. 
Laura has clinically managed the student health service and clinical team on campus since 2012. Laura transferred her skills and expertise to the new Department of Health funded integrated student sexual health, contraception and health promotion service on campus in 2022 and currently works as Clinical Nurse Manager, Sexual Health Nurse & Sexual Health Adviser at TUS Midlands Campus. 
Laura is passionate about the promotion and protection of health and enjoys innovating in healthcare to improve quality of care and efficiency. Laura seeks to ensure people have access to reliable health information at scale and is credited as concept creator for the 'Student Health Matters' app as well as being a reviewer for this and other mobile technology content. Laura thrives on offering quality care and paying attention to detail and is committed to providing students with accessible, affordable, high-quality healthcare and education to enhance their learning and support academic success and sustained wellness.